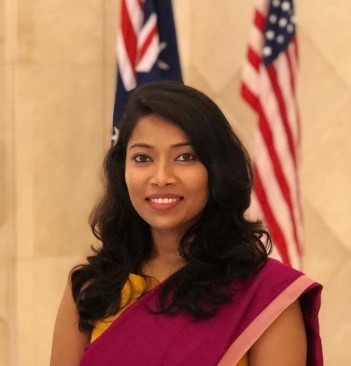 Sapna Alexander joins Concordia Consultancy as Office Manager of Concordia Consultancy (Asia Pacific) Pte Ltd
21st May 2019
We are pleased to announce the appointment of Sapna Alexander as Office manager at Concordia Consultancy South Asia.
Sapna has responsibility for managing the office in Sri Lanka, as well as supporting the technical staff in the region as well as assisting the regional director. She is also responsible for ensuring that invoices are paid in a timely manner and that all work meets company standards.
Past Experience
Sapna has a background in management and administration, having worked as Assistant manager at Hambantota International Port Group Private Ltd, and as Admin Executive at Colombo International Container Terminals Ltd. She also has diplomas in Management, Psychological Counselling and Computer Applications, as well as Certificate in HRM.
Please click here for Sapna's full CV. For more information please email sapna.alexander@concordiaconsultancy.com.