An article on the Port of Dover and its associated risks
1st October 2015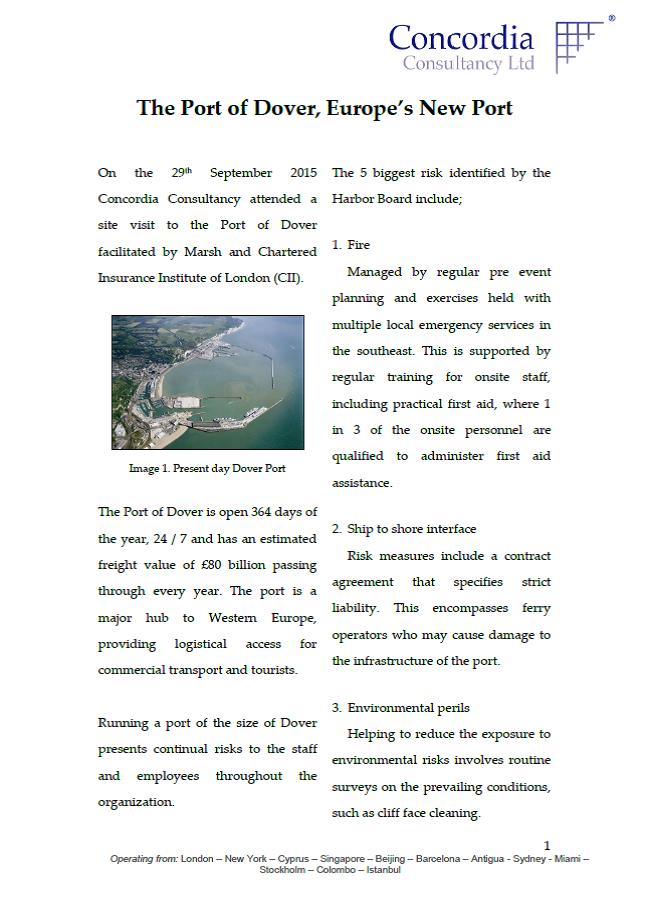 The Concordia Article follows a recent site visit to the Port of Dover facilitated by the CII.
It was attended by our Marine Practice Leader and Consultanct James Gee and Assistant Consultant Daniel Bloch.
The article includes a review of the main risks faced by the port in the present day and what the future of Europe's busiest port may be.
To download the 3 page document please click here.