Concordia welcomes PT Pramayasa Vaisha Adjuster as the Concordia Global Network Associate in Indonesia
24th March 2014
Operating from Jakarta, Pramayasa Vaisha Adjuster are a loss adjusting company approved by the Indonesia Insurance Regulatory Commission with many years of experience in risk and loss adjusting.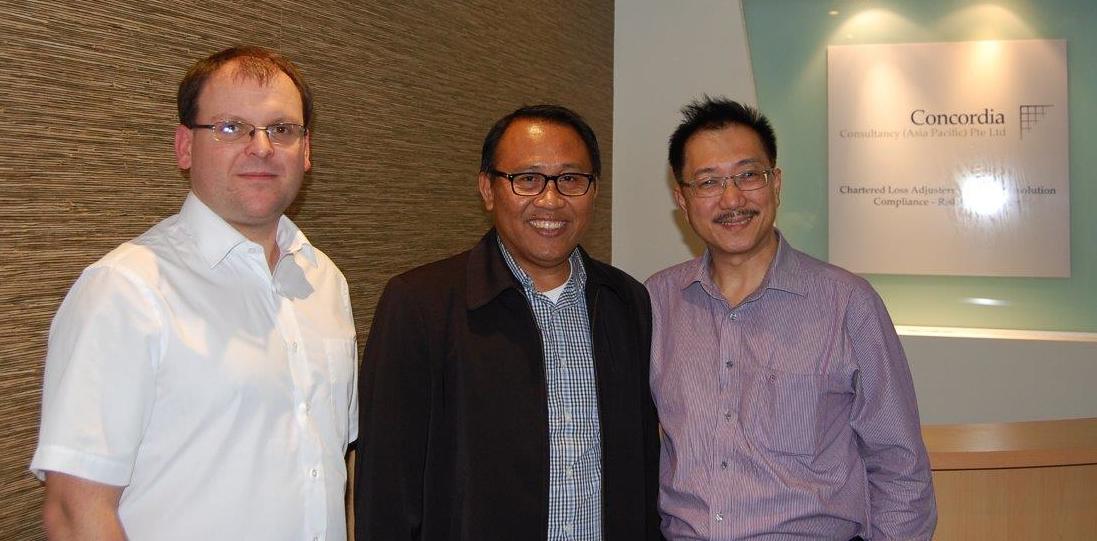 [From the left: Spencer Clark, Putu Artayasa and Sam Koh]
The Directors of Pramayasa Vaisha Adjuster and Concordia Consultancy look forward to working together and combining their extensive expertise in order to provide services together on a global front, particularly in the energy, marine, engineering and property sectors.
 

For further information or assistance please contact:
Ben Carroll, Operations Manager for Concordia Global Network Ltd on ben.carroll@concordiaconsultancy.com
Sam Koh, Managing Director, Concordia Consultancy Asia Pacific Pte Ltd on sam.koh@concordiaconsultancy.com

Information on Concordia's Global Network can be found here.