Concordia is able to provide assistance following the recent bombings in Jakarta, Indonesia
20th January 2016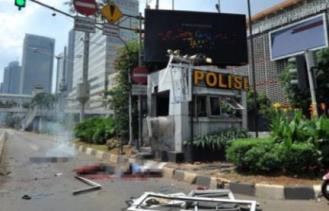 Image source. BBC
In the morning of 14th January, a terrorist attack was carried out on the city of Jakarta, Indonesia.
The attack resulted in the death of civilians and damage to city's infrastructure, including a commercial shopping centre.
Concordia is able to provide immediate assistance for Insurer's and Re-Insurer's with the support of our Jakarta Associate.
Loss Adjusting services include property damage, business interruption and multinational claims.
For further information or assistance, please contact:
Ben Carroll in London on +44 7850 709935, and by email at ben.carroll@concordiaconsultancy.com
Daniel Bloch in London +44 7989 933 518, and by email at daniel.bloch@concordiaconsultancy.com