Chile Hit by 8.3 Magnitude Earthquake - Concordia Consultancy to Assist
22nd September 2015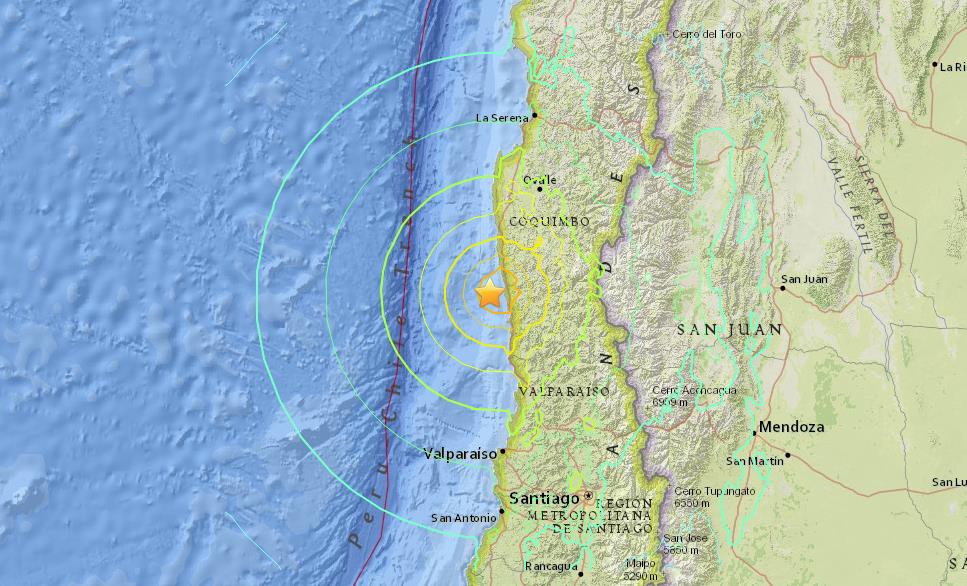 Image Source: USGS
Image Source: Concordia's Chilean Associates remain ready to provide assistance with claims following the strongest earthquake of the year registering an 8.3 magnitude, striking off the Pacific coast at 19:45 hrs local time on the 16th September 2015.
The epicentre was approximately 54 km west of Illapel, and 233 km north-northwest of Santiago, the earthquake resulted in the evacuation of 1 million people and wide spread damage.
Concordia's Spanish speaking Adjusters have been contacted following the disaster and are supported by our Chilean property, marine and surveying resources.
Our team continues to liaise with our Chilean Associates, who have years of South American and large claim experience.
In addition, our Compliance team are mobilised and able to assist with any post event claim support, claims review, cover holder or TPA assistance.
For immediate assistance please contact:
Emma Yard-Young in Spain on +34 633 923 204, and by email at Emma.Yard-Young@concordiaconsultancy.com
Ben Carroll in London on +44 7850 709935, and by email at ben.carroll@concordiaconsultancy.com
Daniel Bloch in London +44 7989 933 518, and by email at daniel.bloch@concordiaconsultancy.com