Powerful Hurricane Matthew Sweeps Through the Caribbean
3rd October 2016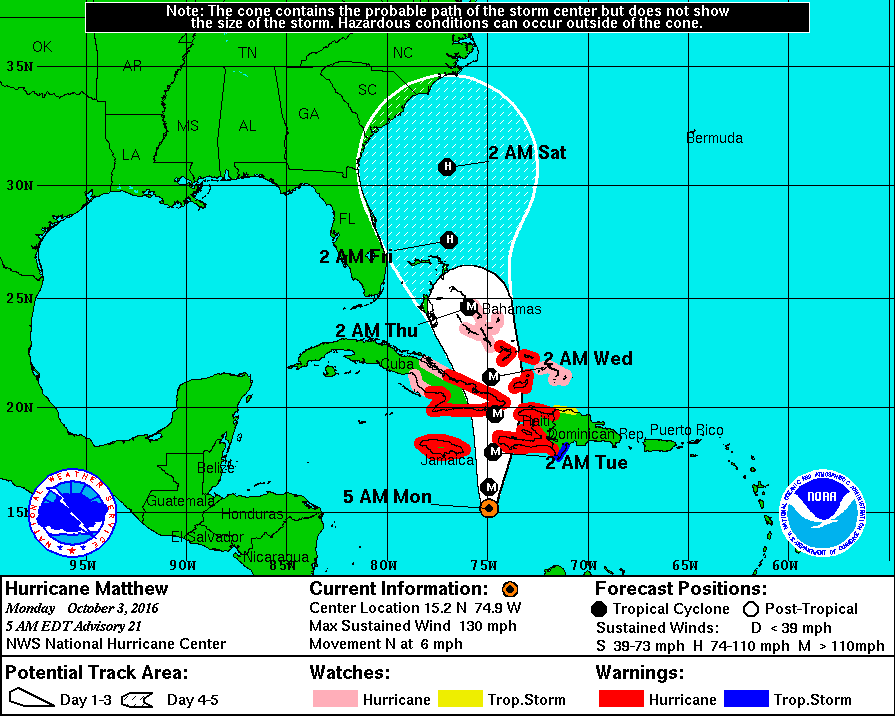 Source: NOAA
The Caribbean is braced for one of the strongest hurricane systems in years. Category four, Hurricane Matthew is forecasted to affect countries including Jamaica, Haiti, Cuba and Bahamas over the coming week. There is a possibility that Matthew may also disrupt the East Coast of America.

The storm system is moving north at a speed of 6 mph with sustained winds of approximately 130 mph, accompanied by rainfall of 12 – 25 inches and storm surges. These conditions are considered to be life threatening and highly destructive with governments taking risk prevention actions.

Concordia's experienced Global CAT response team is currently on standby to provide assistance as required across the region, with assistance from our Associates in the Caribbean and the USA.

In addition our Compliance team are mobilised and able to assist with any post-storm claim support, claims review, cover holder or TPA assistance.

From our London, head office we are able to coordinate resources and liaise with the UK or International insurers and reinsurers as required to provide a full end to end service.
For immediate assistance, please contact:

Ben Carroll in London on +44 7850 709935, and by email at ben.carroll@concordiaconsultancy.com

Daniel Bloch in London +44 7989 933 518, and by email at daniel.bloch@concordiaconsultancy.com